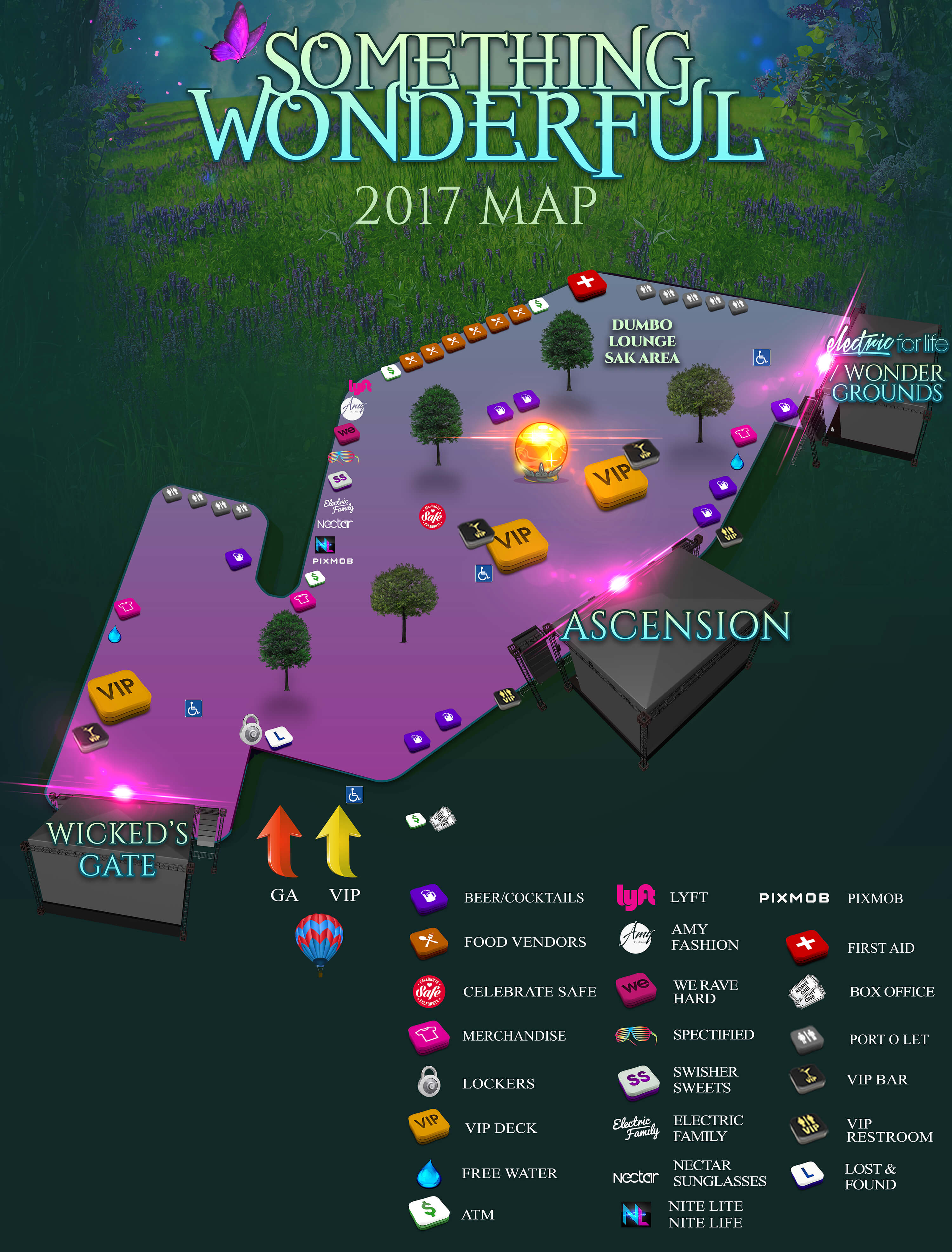 Narrow down your plans for Something Wonderful festival. The map of our grounds at the Texas Motor Speedway in Dallas has officially dropped. Easily access the map on the mobile app to get a lay of the land. This adventure is bound to be unlike anything you've ever experienced, so prepare to discover the many aspects of our Wonderful World.
Navigate your Something Wonderful adventure with ease, view the map to see where stages, restrooms, bars, food, and more are located. Calculate how much time you'll need for hopping between sets, figure out the best time to hit up the merch booth for your festive souvenir, and choose where to grab a bite to refuel with friends.
Ticketing
For all your ticketing needs the Box Office will open at 2:00 PM on Saturday and Sunday, April 22-23rd. Don't forget to bring valid ID it's required to enter, along with good vibes and smiles.
Transportation
The Texas Motor Speedway has plenty of parking at $20.00 per vehicle, cash only. Lots open at 2:00 PM daily. Please be advised, there is NO overnight parking or camping.
Lyft
Why not CARPOOL with your crew and forget about driving? This year, we've partnered with Lyft to offer a responsible ridesharing program, where festival attendees have access to a special $20 credit. First-time Lyft users can take advantage of a free ride on us, using promo code SOWO17.
ADA Parking
Accessible parking and accommodations are available! The ADA parking lot is located between Wicked's Gate and Ascenscion stages off Victory Cir. For more information about ADA accessible parking and entry, contact ada@somethingwonderful.com by email.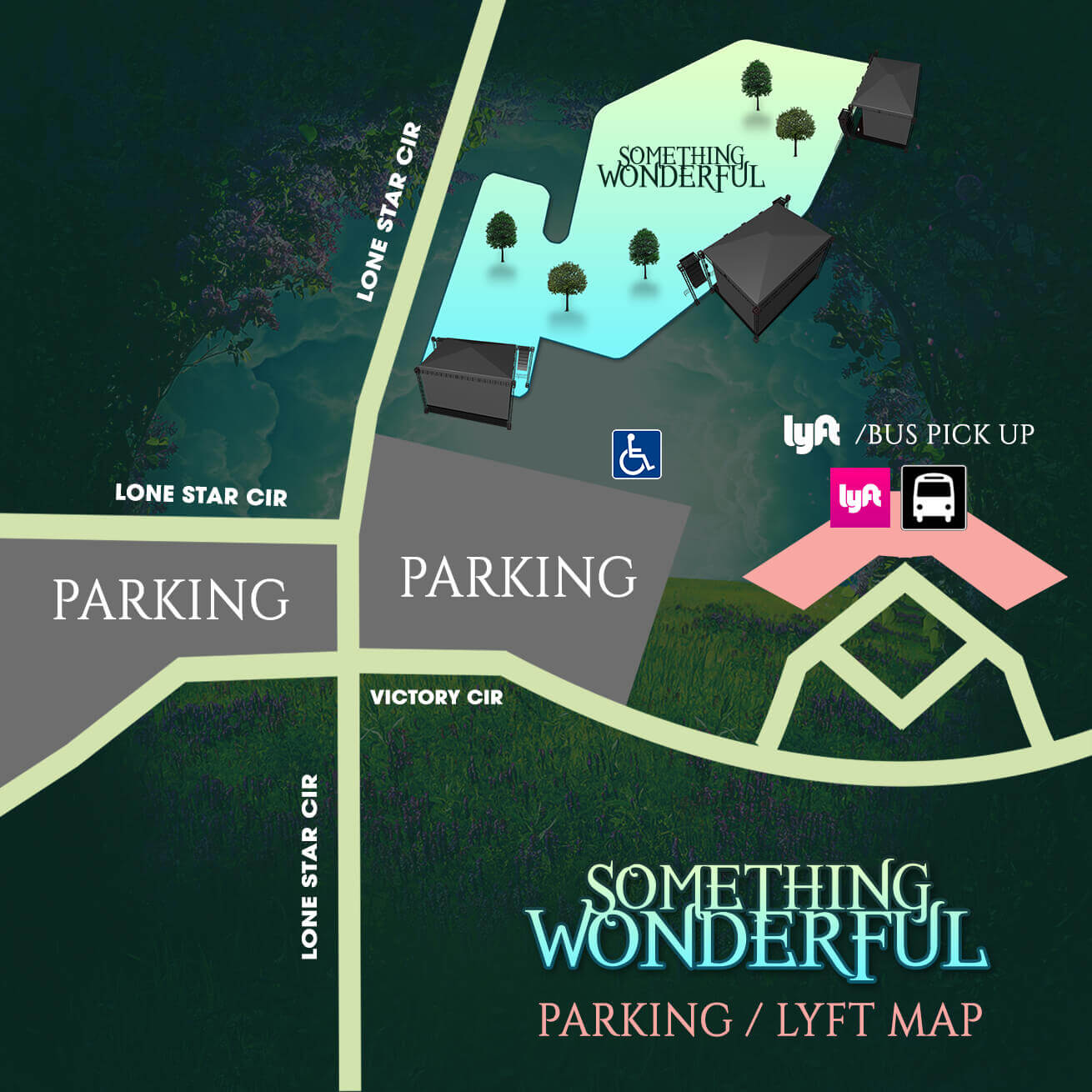 Vendors
There are plenty of food and retail vendors ready and waiting, just scope out your options. Participate in our interactive light show and join the PixMob with an LED wristband that strobes and fades in time with the music. Shop loads of festive goods and gadgets on display, like eye-catching illuminating eyewear from Spectified.
Amenities
The best party favor to indulge in is the free water refill stations around festival grounds. Visit the official merch booth, check out the branded Something Wonderful water bottles available in translucent grey design or pick up a Vibedration hydration pack in all kinds of party-worthy patterns.
Allow us to hold your bags and juice up your phone battery life, at the locker stations you can reserve space to store your things with an optional phone charging unit. Stay smart and Celebrate Safe by looking out for each other and following your own personal rhythm. For medical assistance of any kind go to First Aid.
Stages
Last but not least, find your place in the crowd between Ascension, Wicked's Gate, and the Wonder Grounds. Plus, don't miss the Electric For Life stage especially curated by Gareth Emery on day one!