When it comes to music festival curation, artists who kick off the day are often just as important as those who wrap up the night. A lot goes into opening a stage and getting the party started, and we're thrilled to welcome these rising DJs to the world of Something Wonderful.
Homegrown Heroes Get the Party Started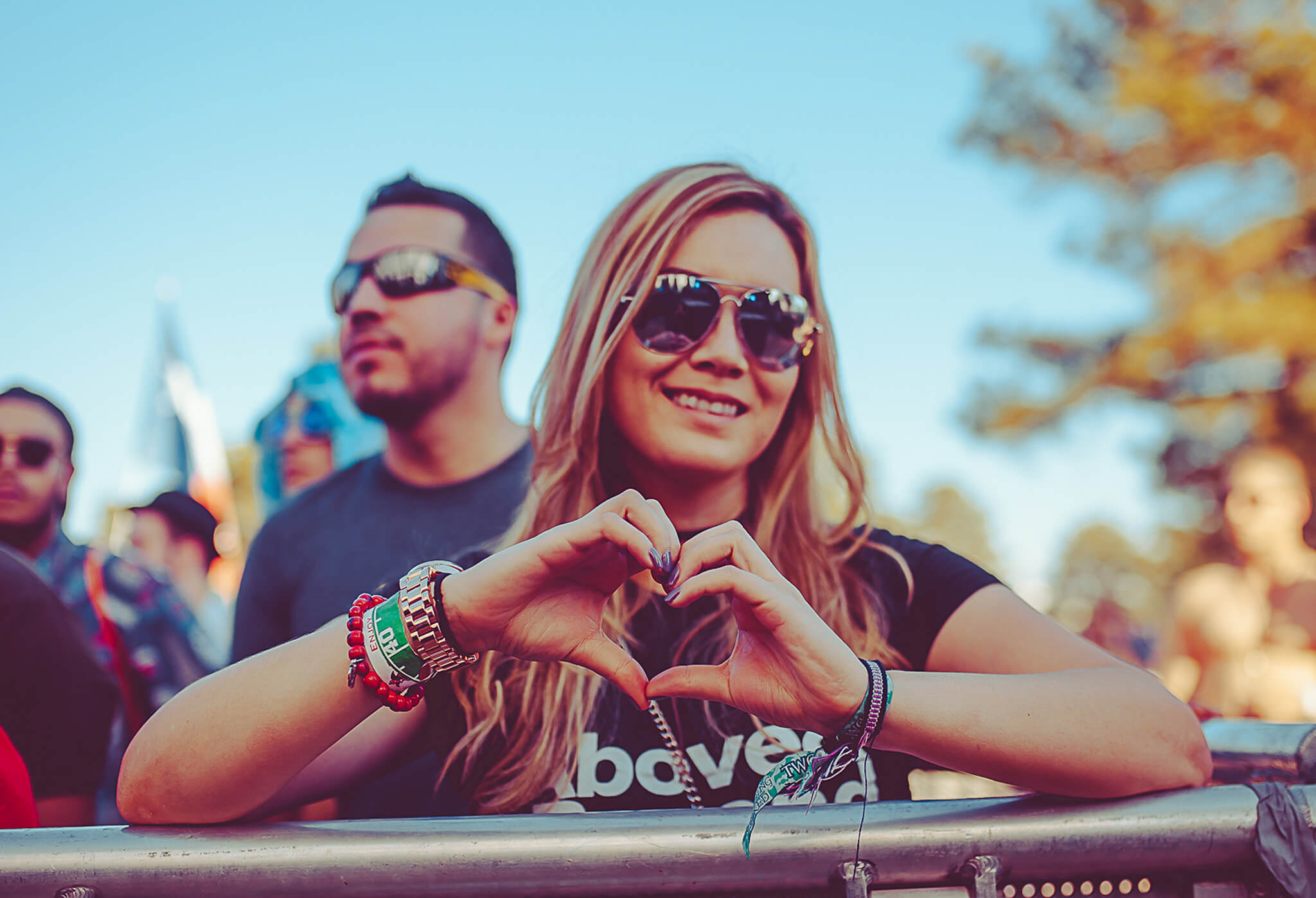 Arrive early to see the homegrown heroes put the festival in motion. From house to trap, and melodic dubstep to techno; there are a number of styles represented by the Wonderful regional acts.
Black Frames
As the name suggests, Black Frames rocks some heavy eyewear while dropping house and techno beats. This Dallas native has definitely made some inroads with the tastemakers of his genre including Dirtybird kingpins Justin Martin and Claude Vonstroke, who will close out the Wonder Grounds stage on day two. Check out his full live set on SoundCloud to get an idea of what to expect when he warms us up with his most recent original, "Do Yo Thang!"
Cameron Arnold
Making his way around the Dallas club scene, Cameron Arnold is quickly mastering the art of crowd control. Currently residing the progressive house space while dabbling in other subgenres, this young DJ has taken to honing his craft by dropping massive mixes on SoundCloud. We're excitedly awaiting a set from Cameron Arnold, but until then, we'll busy ourselves by jamming to his opening set for Pegboard Nerds.
Fix & Castle
After returning to Stereo Live Dallas as support for trance legend John O'Callaghan this duo, comprised of Albert Fix and Stone Castle, are quickly rising the ranks to settle into their spot on Something Wonderful's lineup. The best part of having these guys join us is that they're just as excited as we are and have channeled their musical brilliance into a Something Wonderful playlist on SoundCloud. Featuring Fix & Castle originals like "Heroic" and last month's "Pull," it's easy to see how capable these two are of drawing fans closer and closer.
Parker Clark
Around the time he was preparing to close out 2016 with an opening set for the sisterly powerhouse Krewella, Parker Clark dropped the original dubstep banger "Do You Even PC Bro?" that tapped into his undeniable knack for gaming. Not only has Parker mastered the intricacies of Overwatch, his production techniques, and DJing skills have grown massively since his first SoundCloud endeavor and we can't wait to see this talent come to life at Wicked's Gate stage on day two.
Roy Montez
Hailing from San Antonio, tech house talent Roy Montez sprinkles his social media channels with high profile opening sets, his top 10 track selections, and monthly mixes featuring tried and true tunes of the dance floor. Get inside his musical mind with one of the many opening sets featured on SoundCloud. Most recently, he graced Stereo Live Dallas with 90 minutes of easygoing sonic bliss as support for Andrew Rayel!
Shree
When it comes to his uniquely mellow, yet upbeat style, Shree lets the music speak for itself. We're digging his sound and we know you will too once you boogie on down with his Disco Shree mix, before catching his live set on day two at the Wonder Grounds.
Trilly
Plucked from the Denver bass scene and added to our Wonderful lineup is hard artist Trilly, who likely takes his name from all the wild wobbles in his music. Rounded out by hip hop and trap influences, Trilly has found a way to check all the boxes when it comes to massive festival productions, and we can't wait to see where his career goes next. Lucky for us, he's had a lot of practice, as seen by a slew of both original tracks as well as remixes and bootlegs.
Vance Lawrence
Hailing from Houston, the sound Vance Lawrence developed has made it all the way to South Korea for the first 11 editions of the Club Day festival, and he shows no signs of slowing down. Last month Lawrence dropped a collaboration with Phraze, now we're definitely looking forward to his appearance on the Ascension main stage for day two.
Hex
Hailing from Dallas by way of New Orleans, Hex is quickly becoming one of the region's most diverse DJs. Playing everything from hip hop to electro house, and top 40 to old school classics, Hex has become a crowd favorite and a staple among Dallas nightlife. His talents extend past the stage too as his edits and remixes have been featured on sites like Crack4DJs. With a knack for spinning music of all kinds, Hex is sure to bring the heat to the dance floor of Something Wonderful.
Stellar Noize
Texas-based talent Stellar Noize is no stranger to the region's festival stages. Frequently going back-to-back with his alter ego Hex at some of our favorite events, like Ultimate Music Experience, Stellar Noize brings his bass-filled collection to perform at Something Wonderful.
Wish FM
Born and raised in Dallas, Wish FM has been bringing beats to underground audiences since the early 90s. After opening his first nightclub in Austin, he later moved to Chicago in 1988 soaking up the epicenter of a then burgeoning house music movement. Wish FM has been a figure in the warehouse party scene since, sharing his vast knowledge of house music's roots to international audiences. We can't wait to get a history lesson when Wish FM brings his crate to Something Wonderful.