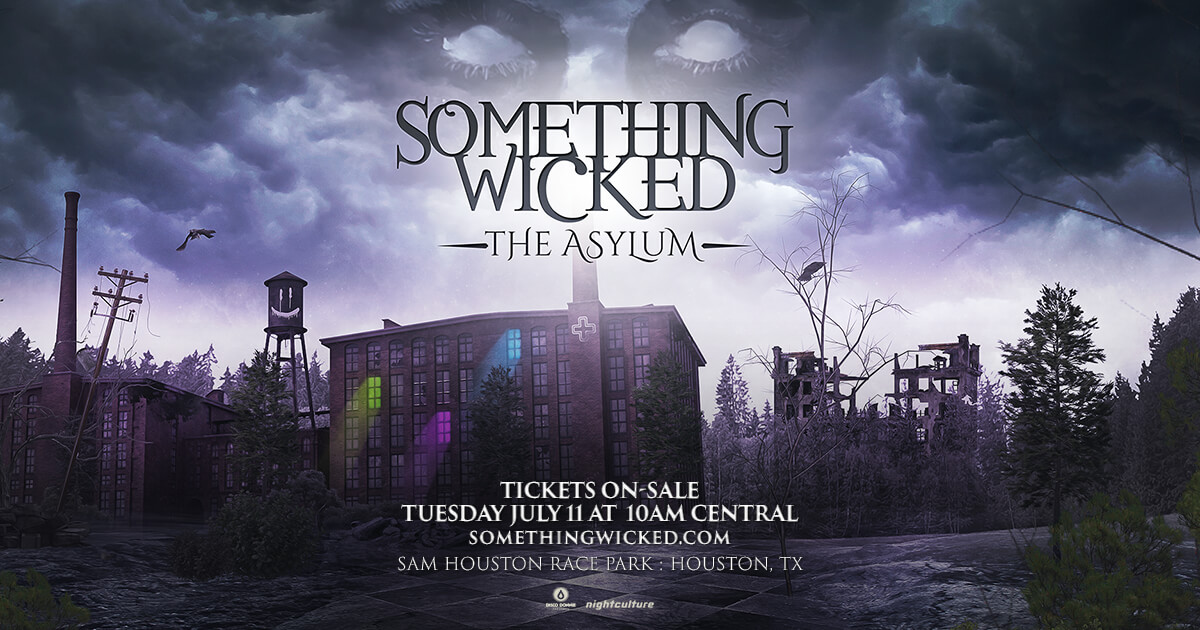 Something Wicked is creeping it's way back to Houston, Texas for a haunted Halloween celebration at The Asylum. Escape your inhibitions for two days of dancing on the dark side, October 28-29th, at our spooky exploration of sound. Round up your partners in crime to enter The Asylum if you dare … we welcome all kinds of ghouls for a spirited adventure. Early bird tickets go on sale Tuesday, July 11th at 10:00 AM CST!
Join us at Sam Houston Race Park to revel in the raw energy of booming basslines and stomping feet as we welcome the world's most sinister beat masters for a weekend among the undead. Save the date now and start planning for a killer time at The Asylum for Something Wicked 2017.
Early bird tickets go on sale Tuesday, don't miss one helluva costume party!