Our venue at the Texas Motor Speedway has completed its transition from racetrack to Wonderland, all that's left to add is you and the music! Time has flown by and we can't wait to welcome you to enter the pearly gates of Something Wonderful today. Grab your tickets and valid form ID, and squad out for a day of dancing to the tunes of world-class DJs. To help you settle into day one smoothly, we've prepared a list of important things to remember.
Between headlining sets from Porter Robinson and Tchami, it's easy to get swept up in all the excitement. To make sure your fun goes off without a hitch, take a look at the following event details including artist set times, where to go, and what to bring.
Hours of Operation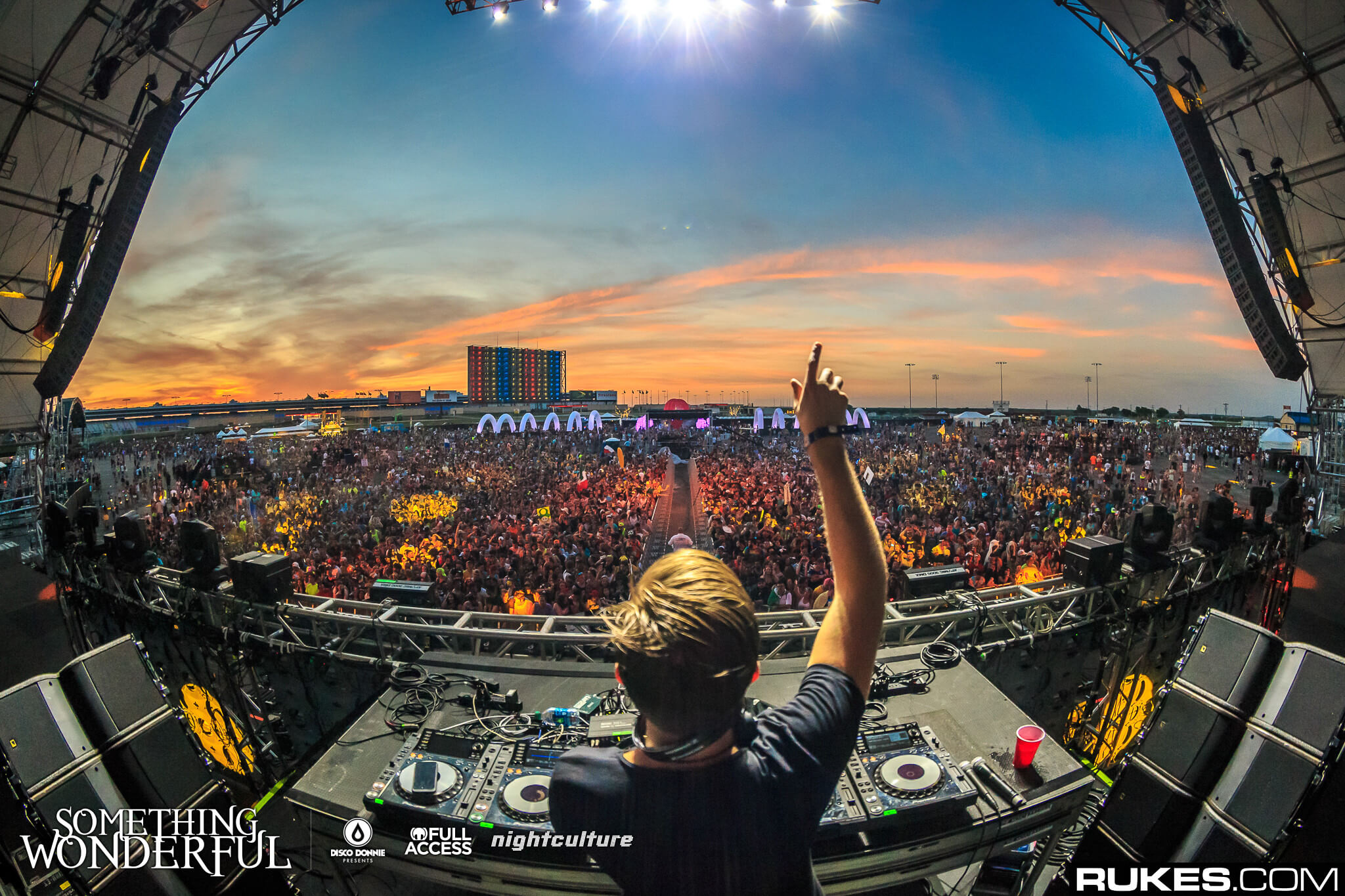 Something Wonderful opens its gates promptly at 3:00 PM, and we'll be bumpin' all the way until 1:00 AM before the party continues tomorrow. Looking for the perfect pre-party soundtrack? Give our wonderfully comprehensive Spotify playlist a listen!
Parking lots open at 2:00 PM
Box Office opens at 2:00 PM
Gates open at 3:00 PM
Event ends at 1:00 AM
Parking lots close at 2:00 AM
Parking and Arrival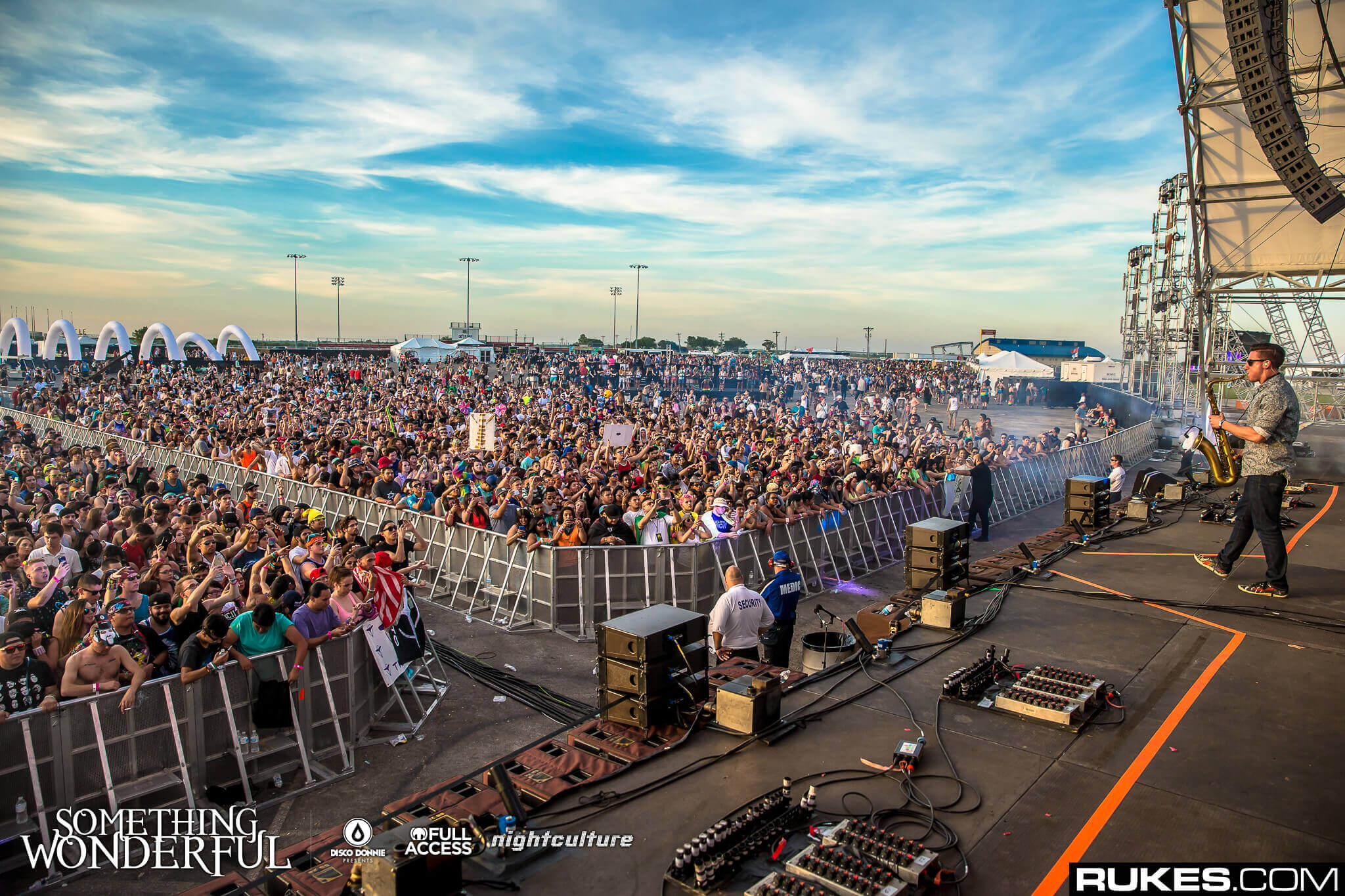 The address of our venue is found at 3545 Lone Star Cir, Fort Worth, TX 76177. Parking lots open at 2:00 PM daily, and are located on Victory Cir and Lone Star Cir. Please note: parking is $20 a day, cash only.
The best way to travel is to CARPOOL with friends, and better yet, cop a Lyft on us with the promo code SOWO17. Take advantage of our official ride sharing partnership and enjoy a $20 credit for first-time users!
TRAVEL ADVISORY! Please be aware of road closures on I-35W Northbound and State Highway 183. Plan alternate routes ahead of time to avoid arriving late.
Maps on Apps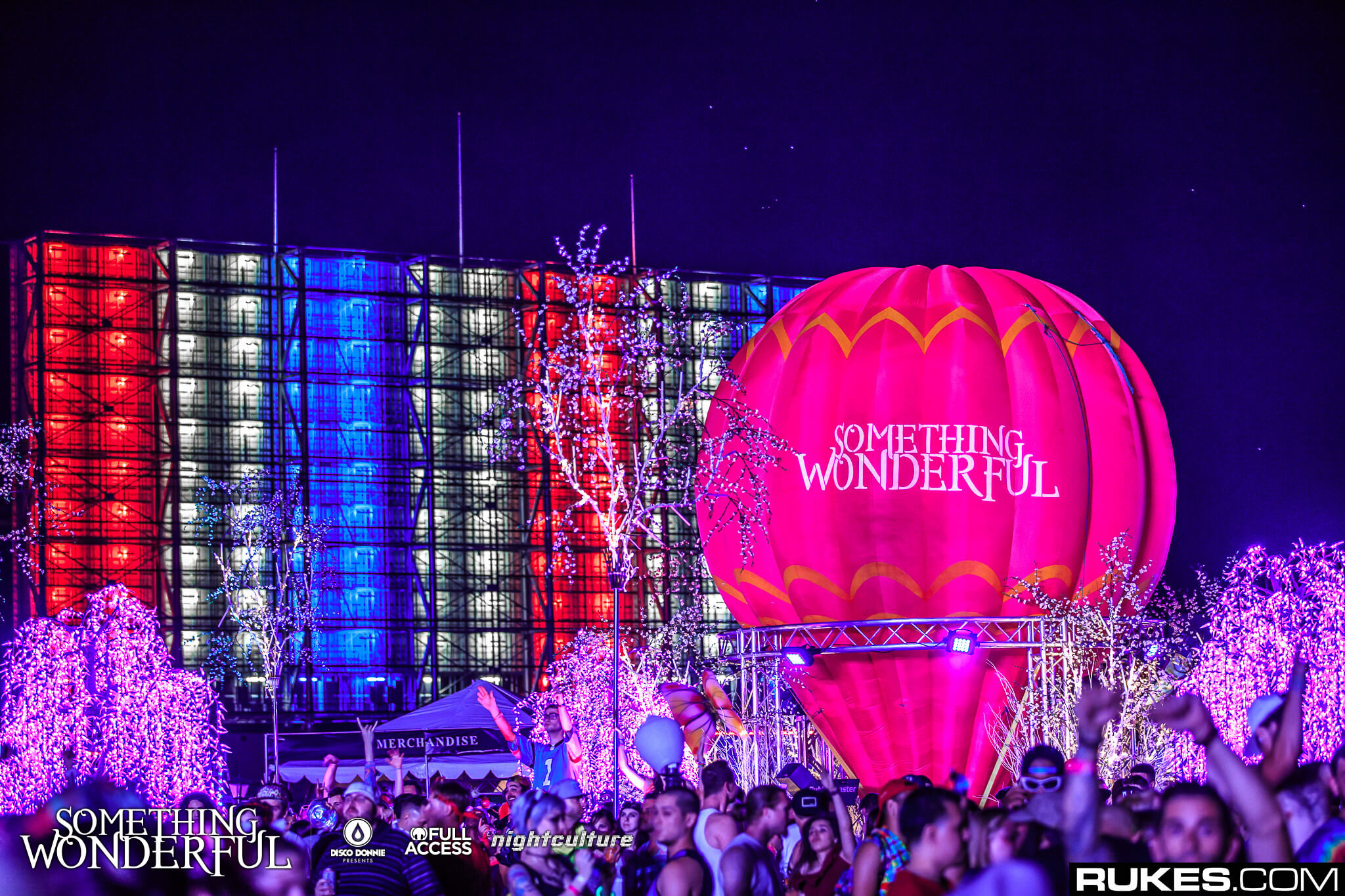 For instant access to the most important information, check out our handy mobile app with Wonderful features including the festival map. Choose your group's meeting spots, locate different stages, and find the best place to grab some food and drinks.
Available free on both Apple iOS and Google Android devices, the Something Wonderful mobile app your greatest asset on the ground.
Today's Artist Schedule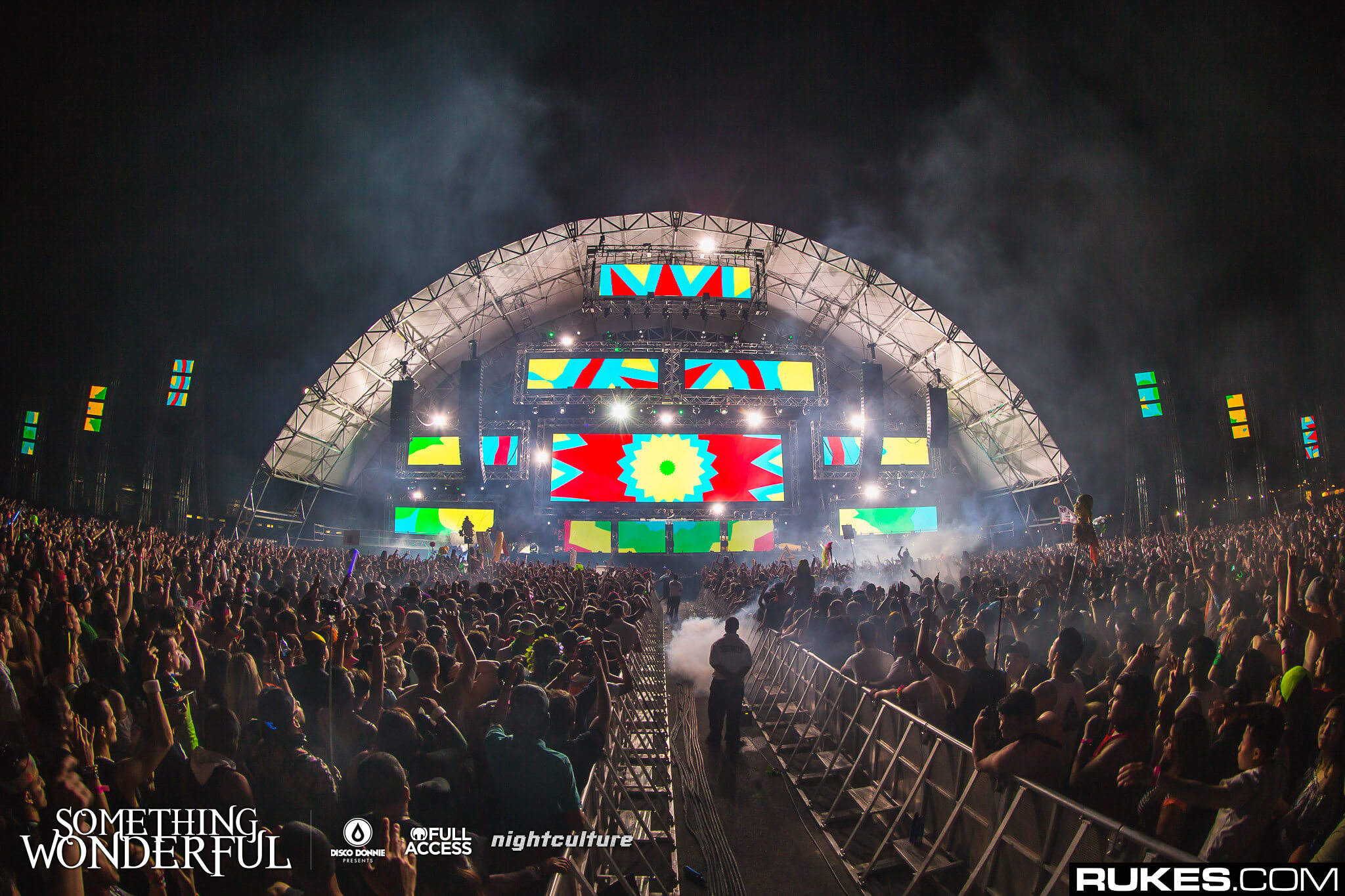 On day one we're in for a treat when our nightly headliners close out the main Ascension with a dreamy performance. Plus, be sure to catch what's knocking at Wicked's Gate, as well as our Electric For Life stage curator Gareth Emery.
Ascension Stage
11:45 PM – 01:00 AM Porter Robinson live
10:10 PM – 11:25 PM Tchami
09:09 PM – 10:09 PM 3LAU
08:08 PM – 09:08 PM Slushii
07:07 PM – 08:07 PM Ookay
06:06 PM – 07:06 PM Whethan
05:05 PM – 06:05 PM Ducky
03:49 PM – 05:04 PM Club Banditz
03:00 PM – 03:48 PM Roy Montez
Wicked's Gate
11:45 PM – 01:00 AM Flux Pavilion
10:45 PM – 11:45 PM Zomboy
09:45 PM – 10:45 PM Ghastly
08:45 PM – 09:45 PM Hippie Sabotage
07:45 PM – 08:45 PM Buku
06:45 PM – 07:45 PM Saymyname
05:45 PM – 06:45 PM Loosid
04:45 PM – 05:45 PM Styles & Complete
03:45 PM – 04:45 PM Wares
03:00 PM – 03:45 PM Cameron Arnold
Electric For Life
11:30 PM – 01:00 AM Gareth Emery
10:15 PM – 11:30 PM Audien
09:00 PM – 10:15 PM Shaun Frank
07:45 PM – 09:00 PM The Him
06:30 PM – 07:45 PM Nora En Pure
05:15 PM – 06:30 PM Win and Woo
04:00 PM – 05:15 PM Surain
03:00 PM – 04:00 PM Fix & Castle
Permitted Items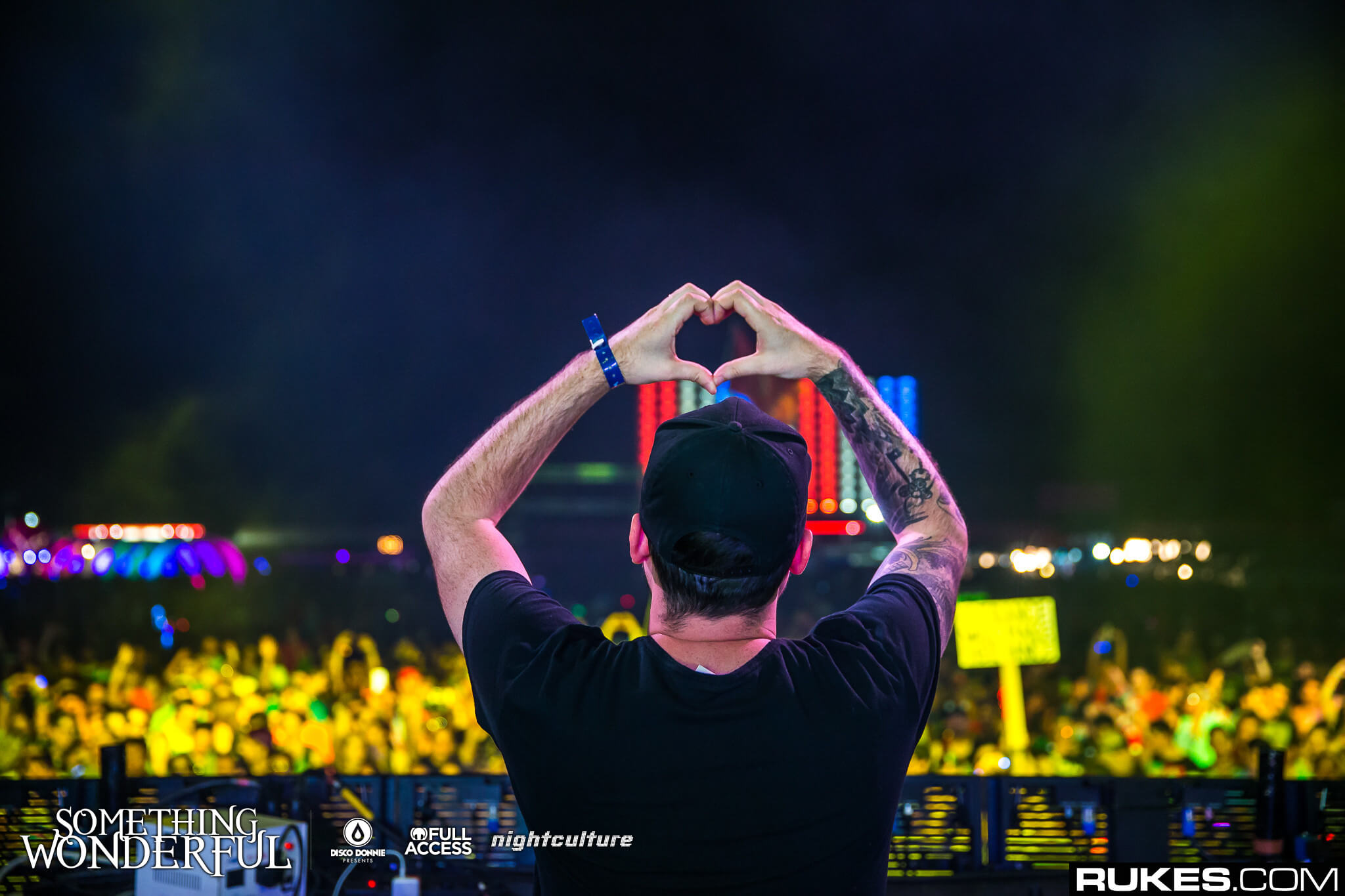 Curious what you can and cannot bring into our Wonderful world? We've put together a comprehensive guide so you know exactly what's a-okay and what's not. Take a peek at our list to make sure everything in your festival survival kit checks out.
Upgrade Your Experience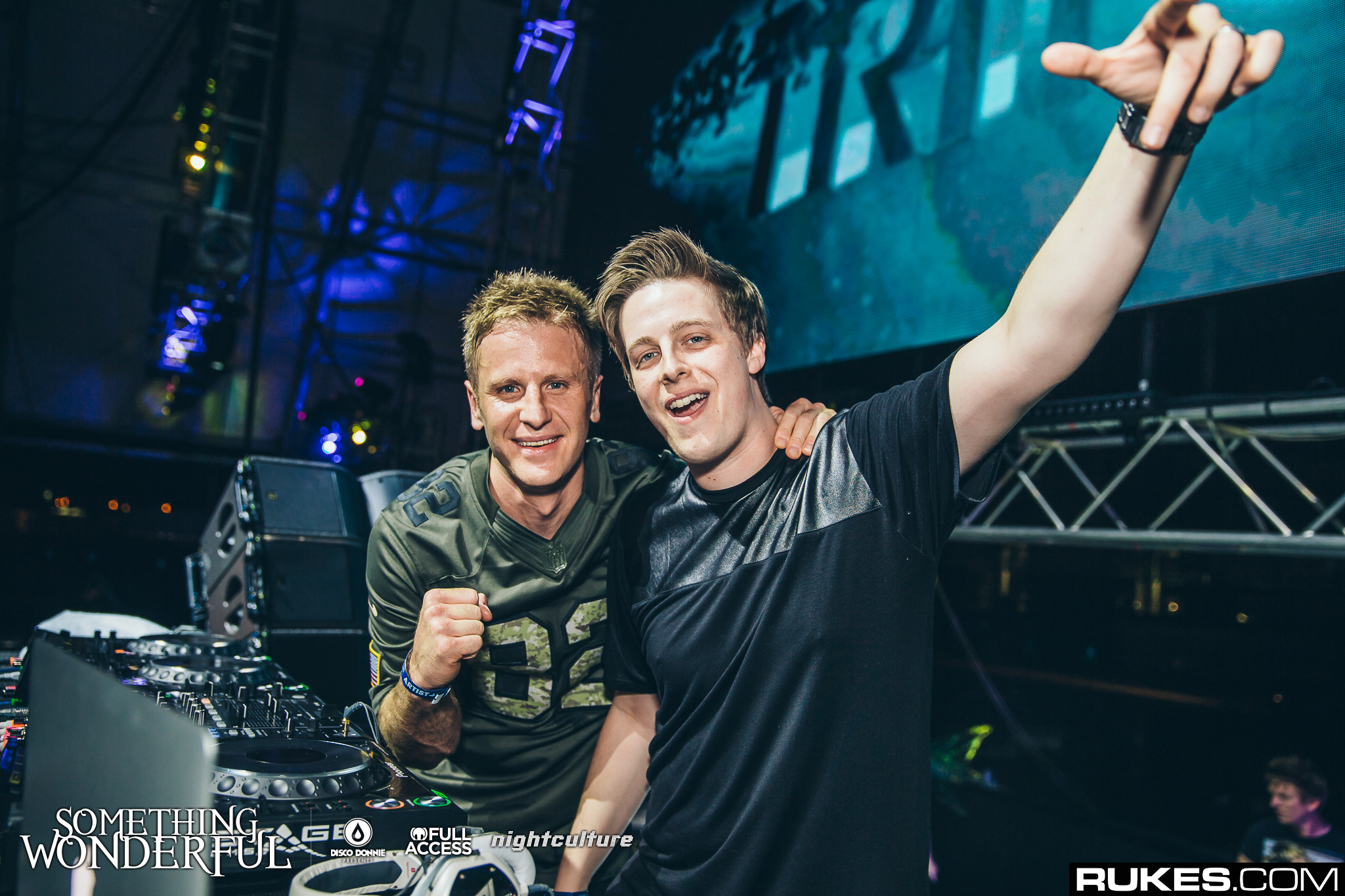 No matter your style, we've got oodles of Wonderful festival accessories available on-site. Be a part of the show with a PixMob wristband, a high-tech LED silicone accessory that strobes and fades in time with the music. Light up the night with Spectified illuminating eyewear, available in Aviator and Shutter style frames for a glowing fashion statement.
Stay Safe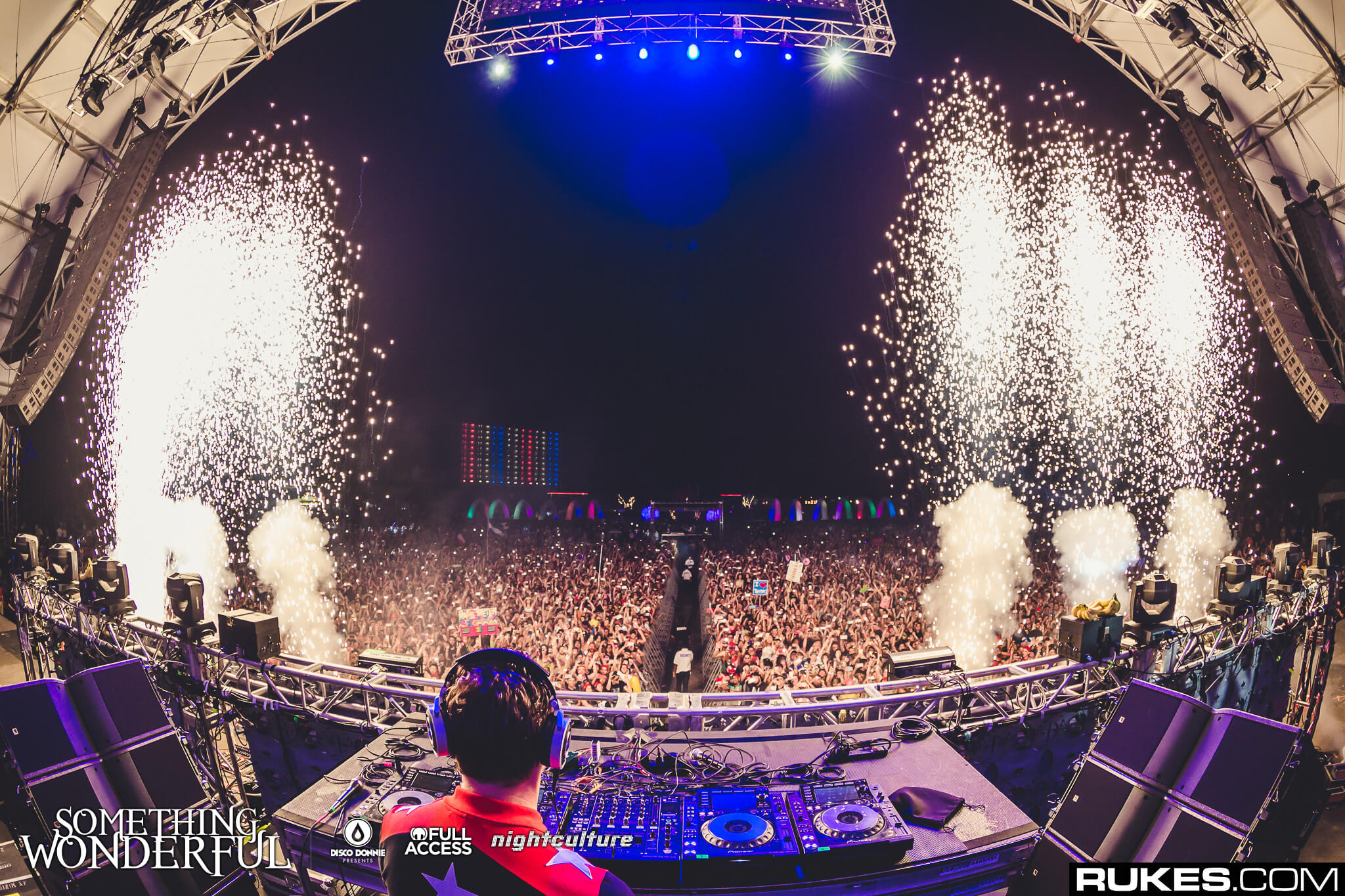 The best party favor to indulge in is the free water refill stations around festival grounds. Visit the official merch booth to check out the branded Something Wonderful water bottles available in translucent grey design, or pick up a Vibedration hydration to avoid thirst in style.
Be sure to keep up your water intake by sipping often and refilling 'til your heart's content. If at any time you're not feeling quite like your Wonderful self, our top-notch medical staff are here to help. Seek out an event staff member or get assistance at the nearest First Aid tent for any health concerns.