Curated by trance icon and philanthropist Gareth Emery, the Electric for Life stage at Something Wonderful 2017 is going to be all smiles as a winning group of happiness-inducing artists get behind the decks. One of the three amazing stages dotting the Texas Motor Speedway during our third annual springtime celebration, the Electric For Life stage is set to sweep you off your dancing feet with smooth synths and feel-good melodies of today's most skilled trance and house artists. Get tickets now to enjoy the fun!
Putting 'Electric' Into Electronic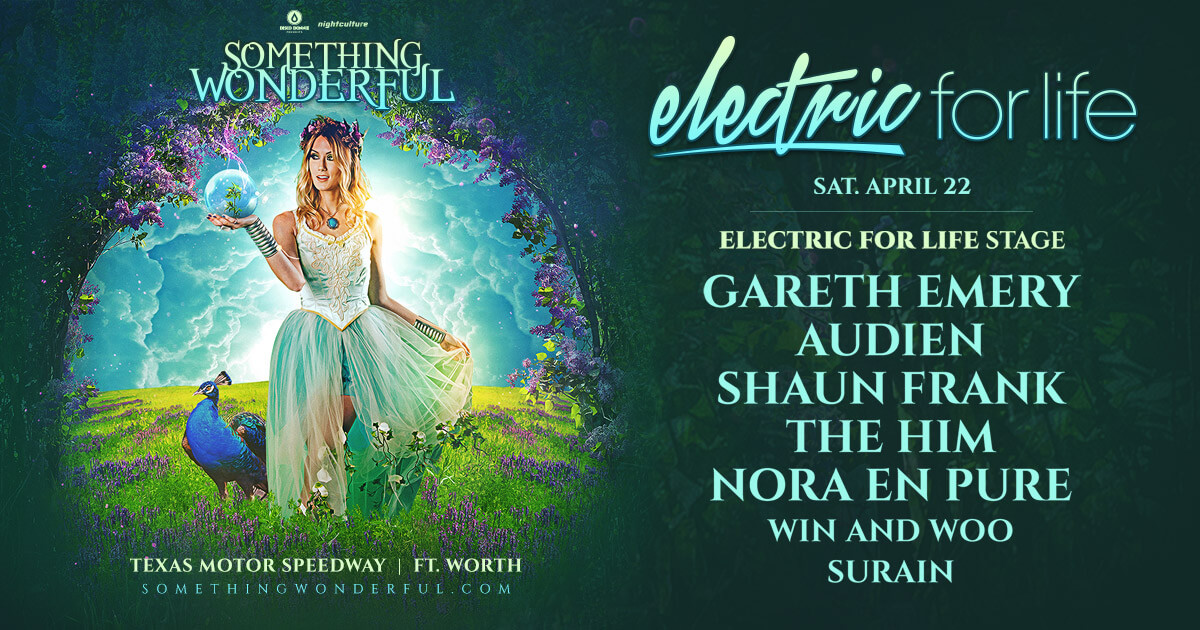 In preparation for the Electric For Life takeover, we've rounded up a few fun facts about the uber-skilled DJs and producers on Saturday's specially curated stage lineup. Listen to the Spotify playlist and feel Electric For Life before Something Wonderful!
Gareth Emery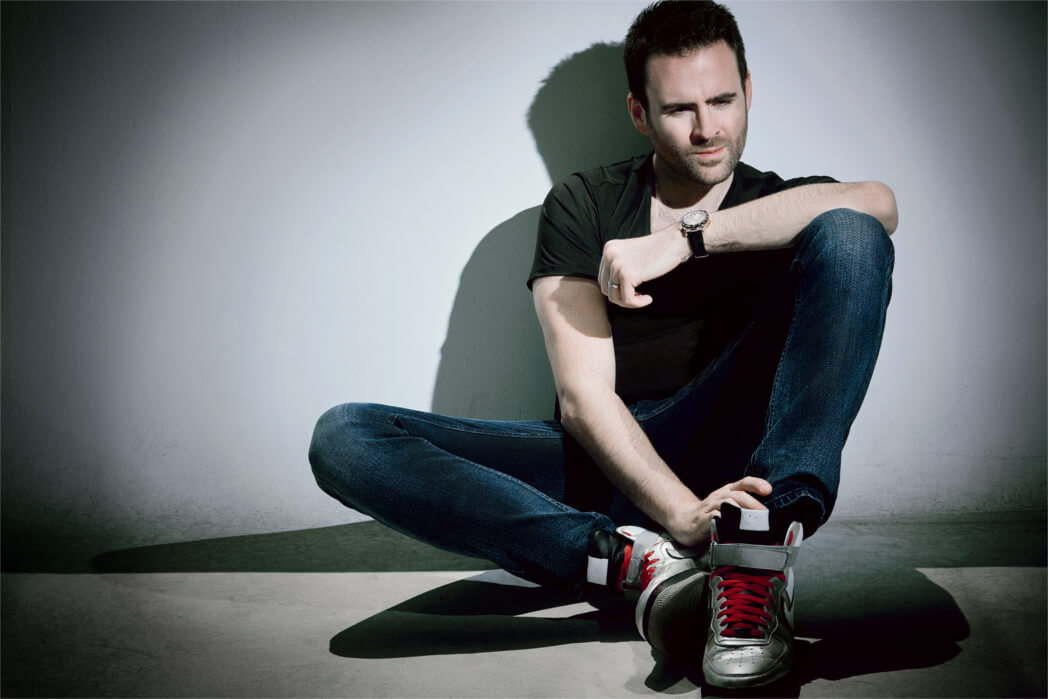 According to our curator extraordinaire, "A good melody can change the world." A couple of those include his 2012 release "Concrete Angel" and 2014 release "U," both of which have racked up over 10 million streams on Spotify alone. In his quest to change the world for the better, Gareth Emery also put out "Saving Light" early this year as a charity release, donating 100% of proceeds from the first month to the anti-bullying group Ditch The Label.
The Electric For Life brand started as a radio show but has since transitioned into a sell-out live touring show. Generating buzz at festival stages around the world, we're thrilled to be part of Emery's Electric For Life journey when the brand takes over one of our Wonderful stages!
Audien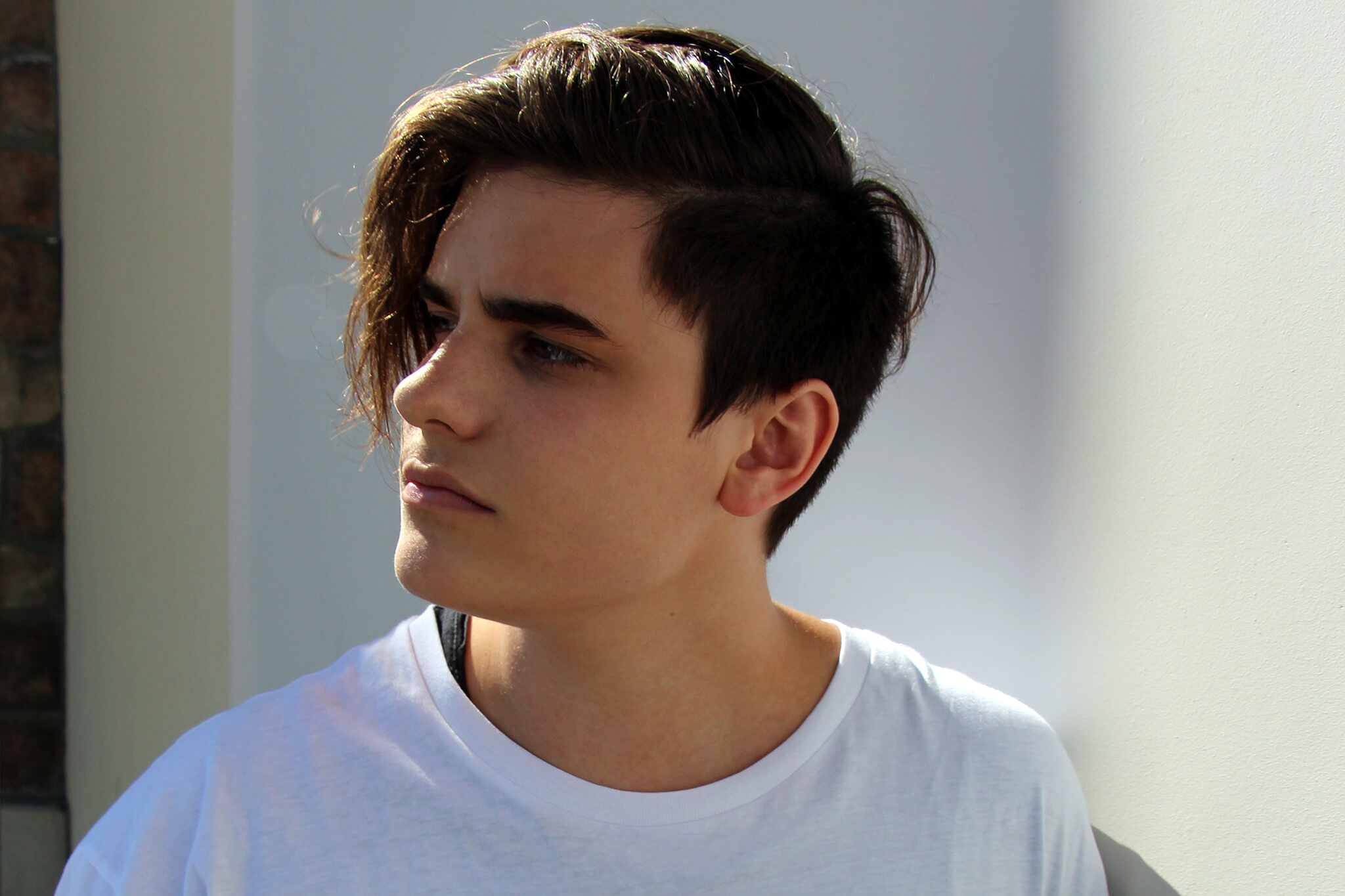 Progressive wunderkind Audien has travelled a long way in his young life. At just 17 years old, Audien was sending his unsolicited music out to producers, labels, and bloggers in the hopes that someone would listen, and listen they did. Emerging from the small seaport town of Mystic, Connecticut, today, the artist has traveled far and wide to the most exclusive clubs and renowned festival stages to share his honed craft. How did he do it? Mostly by believing in himself and his work.
His first single "Rise & Shine" was released by Flashover Recordings in 2009 and soon thereafter he was being courted by world-renowned imprints like Armada, Spinnin', and Anjunabeats. Support came flooding in from the likes of Tiësto and Above and Beyond, who included him on their Club Life and Group Therapy compilations.
Currently, he's keeping the good stuff coming with the release of "One More Weekend" which is exactly what we'll wish for when Audien performs at Something Wonderful on Saturday, April 22nd.
Shaun Frank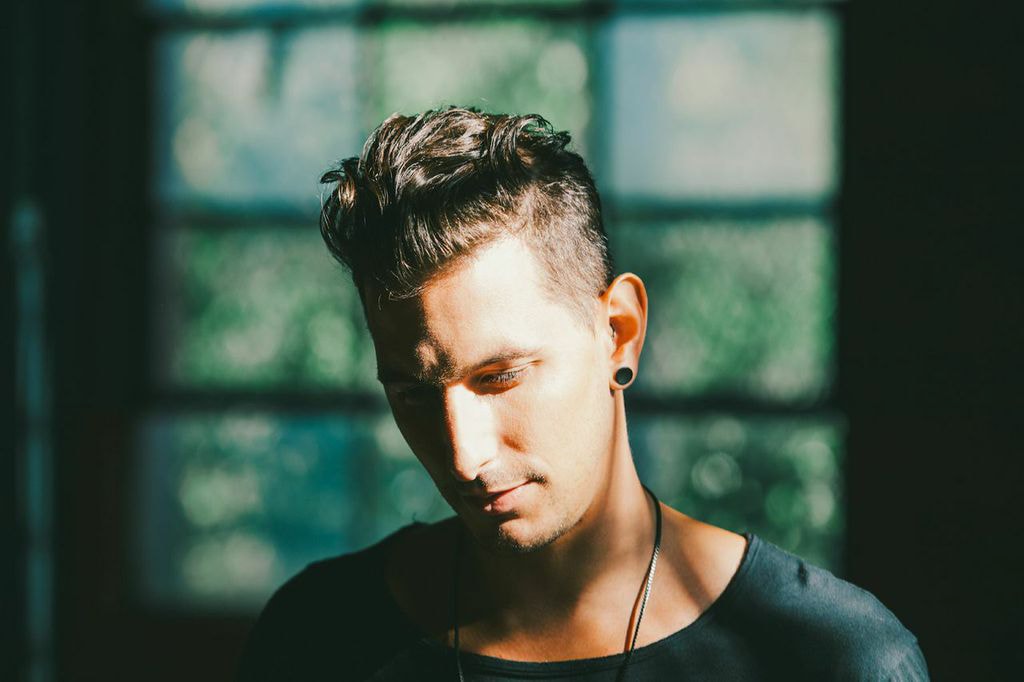 Lending a taste of tropical vibes to our lineup is Shaun Frank. Now known for uplifting, vocal-driven tracks like "LA LA LAND" and "Let You Get Away," the artist actually got his start singing in a band, which led to vocal features on dance tracks. As he became increasingly familiar with the dance music space, he tried his hand at ghost producing and it wasn't long before he was proudly releasing music under his own name.
Nowadays, he's getting even more recognition as a featured co-writer on hits like The Chainsmokers' chart topper "Closer" – it was even Shaun Frank's suggestion that Drew Taggart sing on the popular track! His latest is a saucy anti-love song called "No Future" and we can't wait to hear it when he joins us at Something Wonderful.
The Him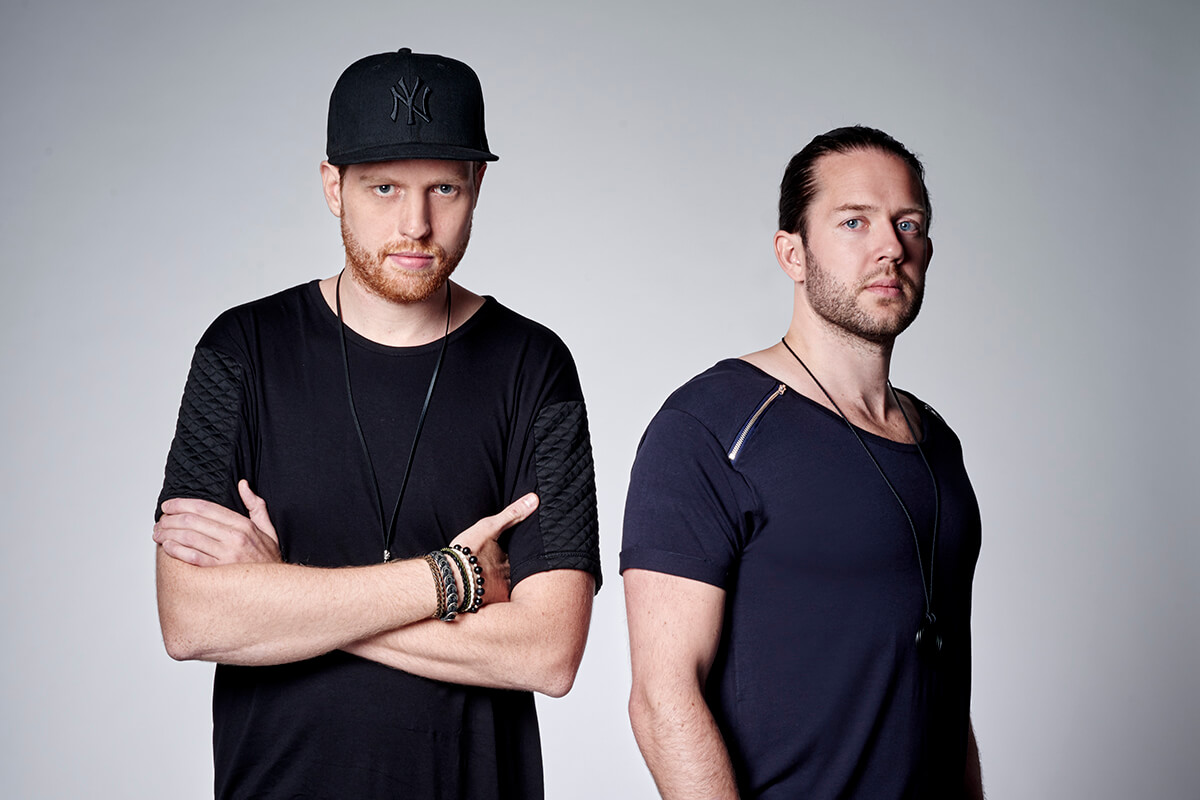 Blending everything from deep house to nu disco, Dutch duo The Him have expanded their reach far beyond their hometown of Amsterdam since the release of their first solo production "Feels Like Home." A series of high profile remixes followed, allowing the duo to put their own unique spin on tracks by The Chainsmokers, Rudimental, and fellow Wonderful artist Shaun Frank.
Using their monthly Midnight Mixtapes as an essential platform, The Him have taken the opportunity to share hours of original and hand-selected tracks to build a following and share their sound with the world. Currently making their way around North American on the Do You Even Miss Me tour, The Him hits the Electric For Life stage with yet another original masterpiece entitled "I Wonder." Packed with attitude and driven by a swingy beat, we can't wait to hear dance worthy tracks spun from The Him's fingertips on Saturday!
Nora En Pure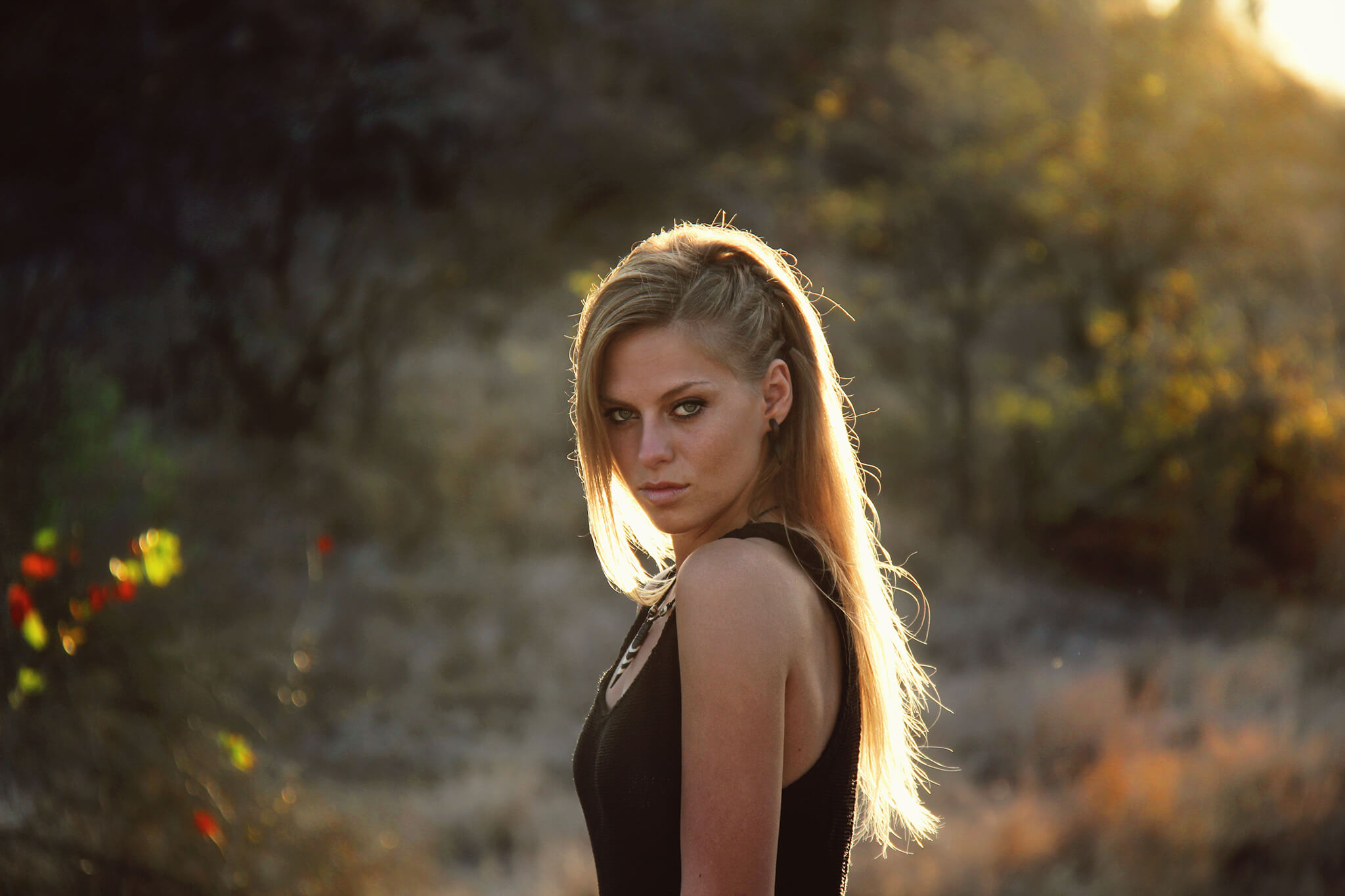 The ever-ethereal Nora En Pure is on a mission to inject unconventional and serene sensations on dance floors around the world. Following the release of a massive nine-track remix EP on Swiss label Enormous Tunes in 2014, Nora En Pure has toured around the world bringing good times to some of the most prestigious club and festival stages.
With the release of this year's Conquer Yosemite, the extended player is widely considered to be Nora's greatest musical feat to date. Using her experiences with and appreciation of peaceful, calm environments as inspiration, Nora En Pure crafted Conquer Yosemite around the idea of connecting with the many places she's visited on more than just a superficial level. We're beyond excited to have Something Wonderful included as one of those places.
Win and Woo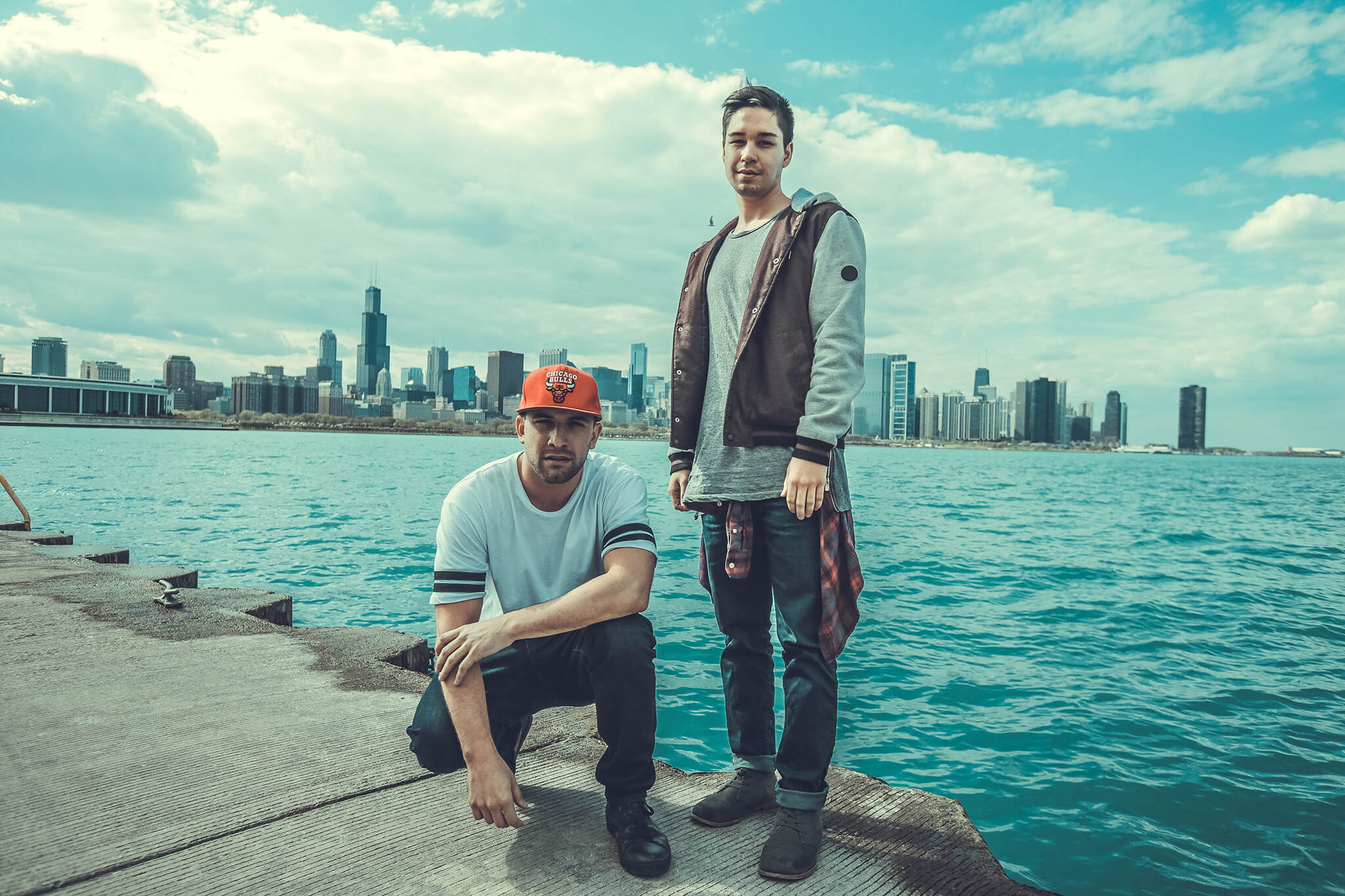 One of Spinnin' Records latest signees and fast-rising newcomers Win and Woo will undoubtedly take the Electric For Life stage by storm as they help us kick off day one of the springtime event. With several tracks having already made it into Hype Machine's top five charts, the Chicago natives were recently welcomed into the Run The Trap family with a highly coveted invitation to participate in a Too Future Guest Mix.
Surain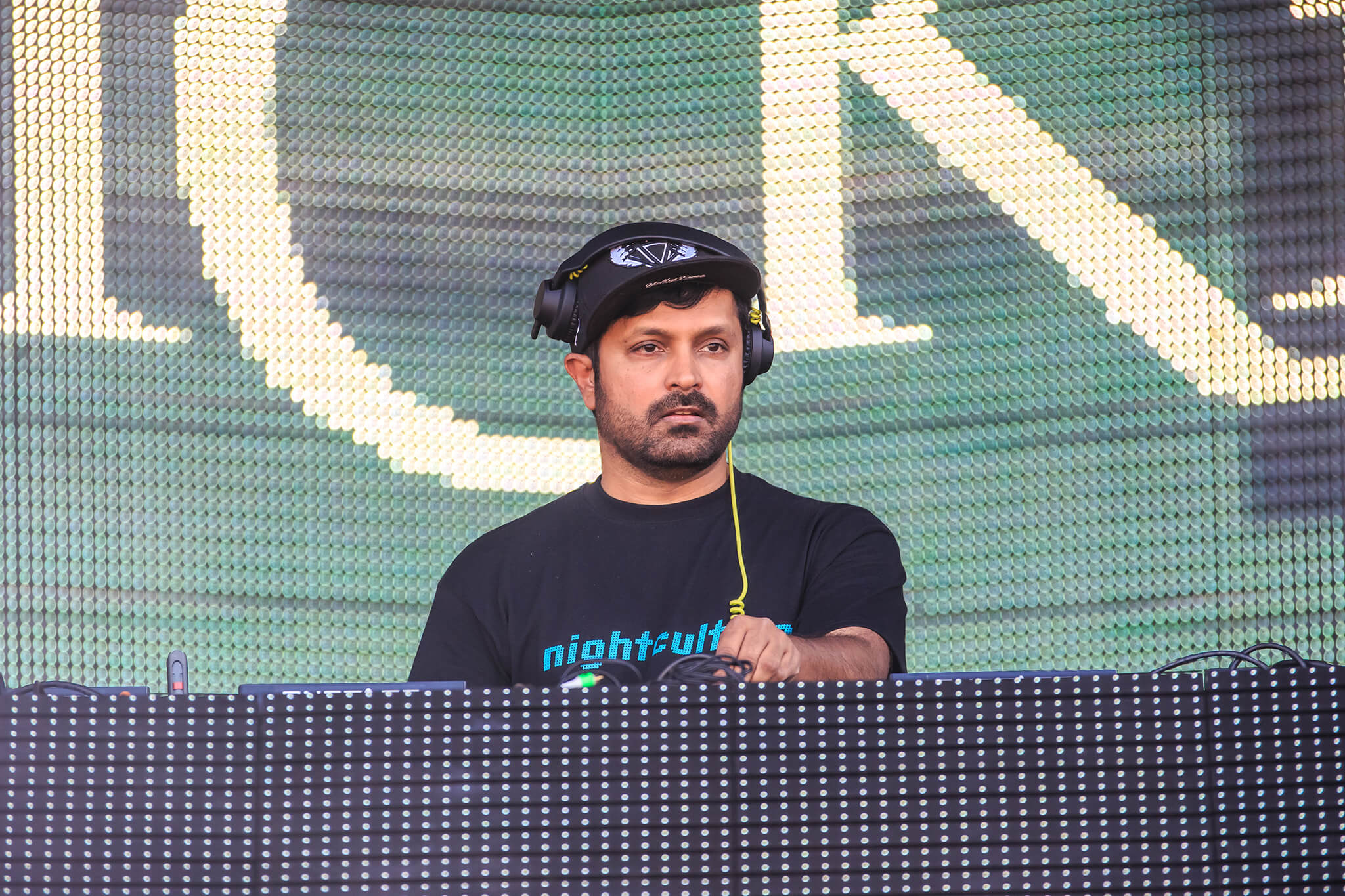 Rounding out the Electric for Life Stage lineup is none other than beloved Something Wonderful co-founder Surain. With a longstanding background in event production and mixing, the Houston-based artist is flexing his talents at Something Wonderful, bringing what he knows about the behind the scenes directly to the stage. Arrive early on Saturday and experience Something Wonderful from Surain's unique perspective for yourself!