With the festival now in its third year, we're gearing up for Something Wonderful to race into the Texas Motor Speedway on April 22-23rd in Dallas. For the expanded 2017 edition, the first day of music will include the Electric For Life Stage curated exclusively by Gareth Emery. Be swept up in the smooth synths and feel-good melodies of today's most skilled trance and house artists!
Introducing the Electric For Life Stage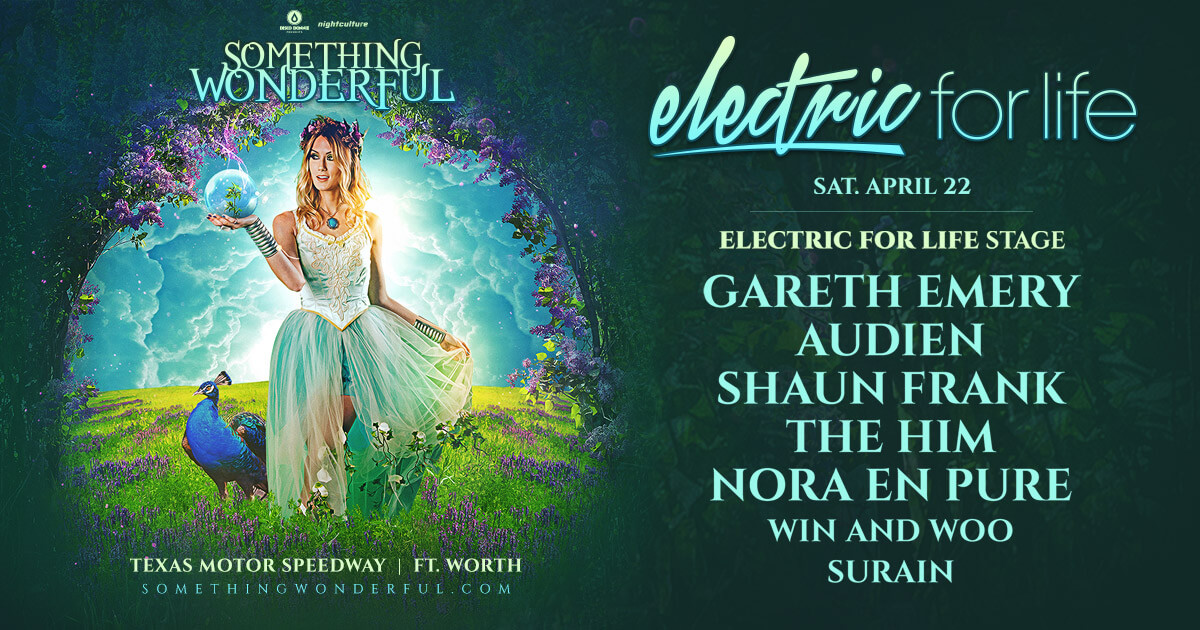 Ever the one to share love and positivity, Gareth Emery's latest release entitled "Saving Light" sees 100% of proceeds from the first month go directly to the anti-bullying group Ditch The Label. Joining our stage creator is progressive wunderkind, Audien, whose euphoric collection will certainly make us feel Wonderful, as well as a taste of tropical house from Shaun Frank.
Other heavy-hitters include Dutch duo The Him, whose latest track "I Wonder" has already racked up a whopping 68.5k listens on SoundCloud, and the ever-ethereal Nora En Pure, who just released a massive nine-track EP on Swiss label Enormous Tunes.
Rounding out the Electric for Life Stage lineup are fast-rising newcomers Win and Woo along with festival co-founder Surain.