TRAVEL ADVISORY: Please be aware of road closures on I-35W Northbound and State Highway 183. Plan alternate routes ahead of time to avoid arriving late.
Start plotting your arrival and departure, because Something Wonderful returns to Dallas on April 22-23rd at the massive Texas Motor Speedway. This year, we've partnered with Lyft to offer a responsible ridesharing program, where festival attendees have access to a special $20 credit. To avoid the hassle of parking, first-time Lyft users can take advantage of a free ride on us, using promo code SOWO17.
The Texas Motor Speedway has plenty of parking at $20.00 per vehicle, cash only, but why not CARPOOL with your crew and forget about driving? Download the Lyft app on your iOS or Android device to get a ride at the tap of a button. The drop-off location for your Lyft and parking lots are located on Victory Cir and Lone Star Cir.
Lots open at 2:00 PM daily. Please be advised, there is NO overnight parking or camping. If you need to get home, take Lyft and share the ride!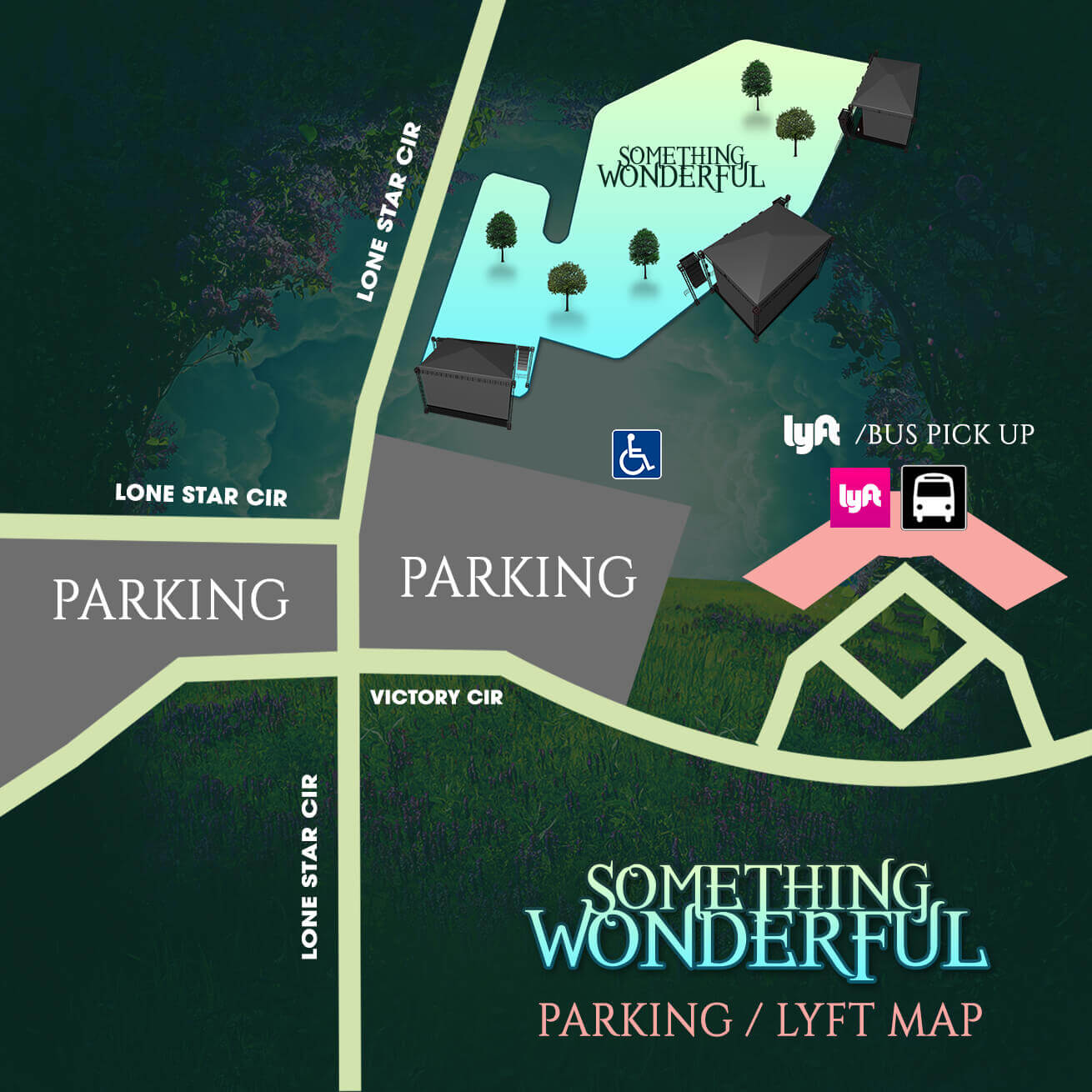 For more information about ADA accessible parking and entry, contact ada@somethingwonderful.com by email.