The long, hard wait is finally over – gates to Something Wonderful 2017 are now open! The festival is officially underway and it's time for all of you to head over to the Texas Motor Speedway for a truly unforgettable experience. We've got headlining performances by Porter Robinson and Tchami on tap today, plus a dreamy set in store from our Electric For Life stage curator Gareth Emery and some bass-fueled goodness courtesy of the Wicked's Gate artists. Hold on to your hats, it's going to be a wild one!
Don't forget to bring your valid form of ID, ticket, and Wonderful dance crew. We like to think of our festival as the ultimate bonding experience, and expect this weekend to be one that yields memories to last a lifetime! Speaking of tickets, be sure to treat your wristband like gold because you won't be granted access to our shimmering wonderland without it!
Watch Your Wristband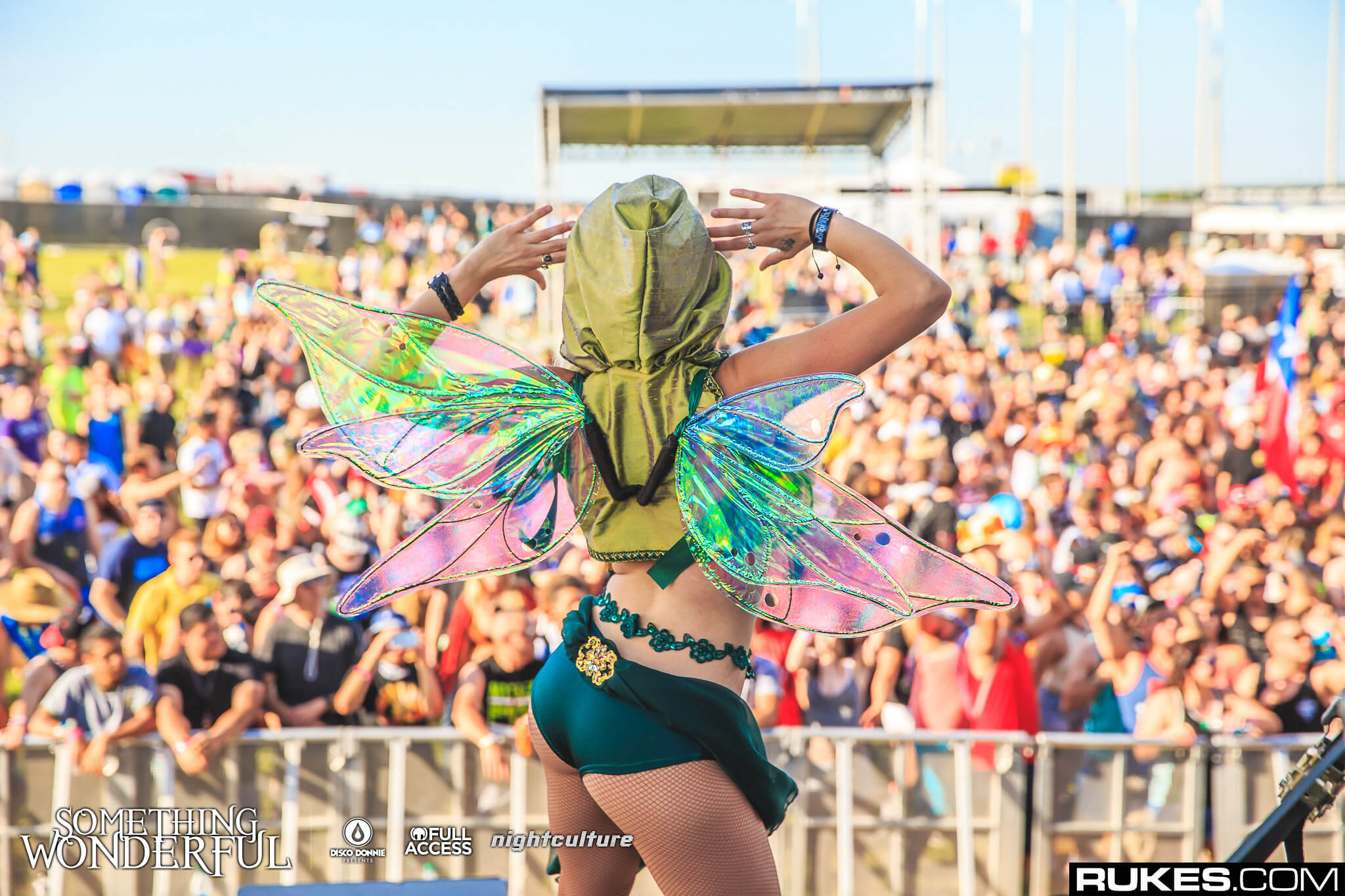 We have a few tips about how to keep your wristband in tact during your Wonderful journey. Remember, wristbands that have been removed or altered in any way will not be validated, all two-day ticket holders must leave wristbands on for the entire duration of the event, and we encourage all patrons to beware of counterfeit tickets. The authenticity of your ticket can only be guaranteed by purchasing passes exclusively through authorized ticket outlets including SomethingWonderful.com and Eventbrite.
Get Appy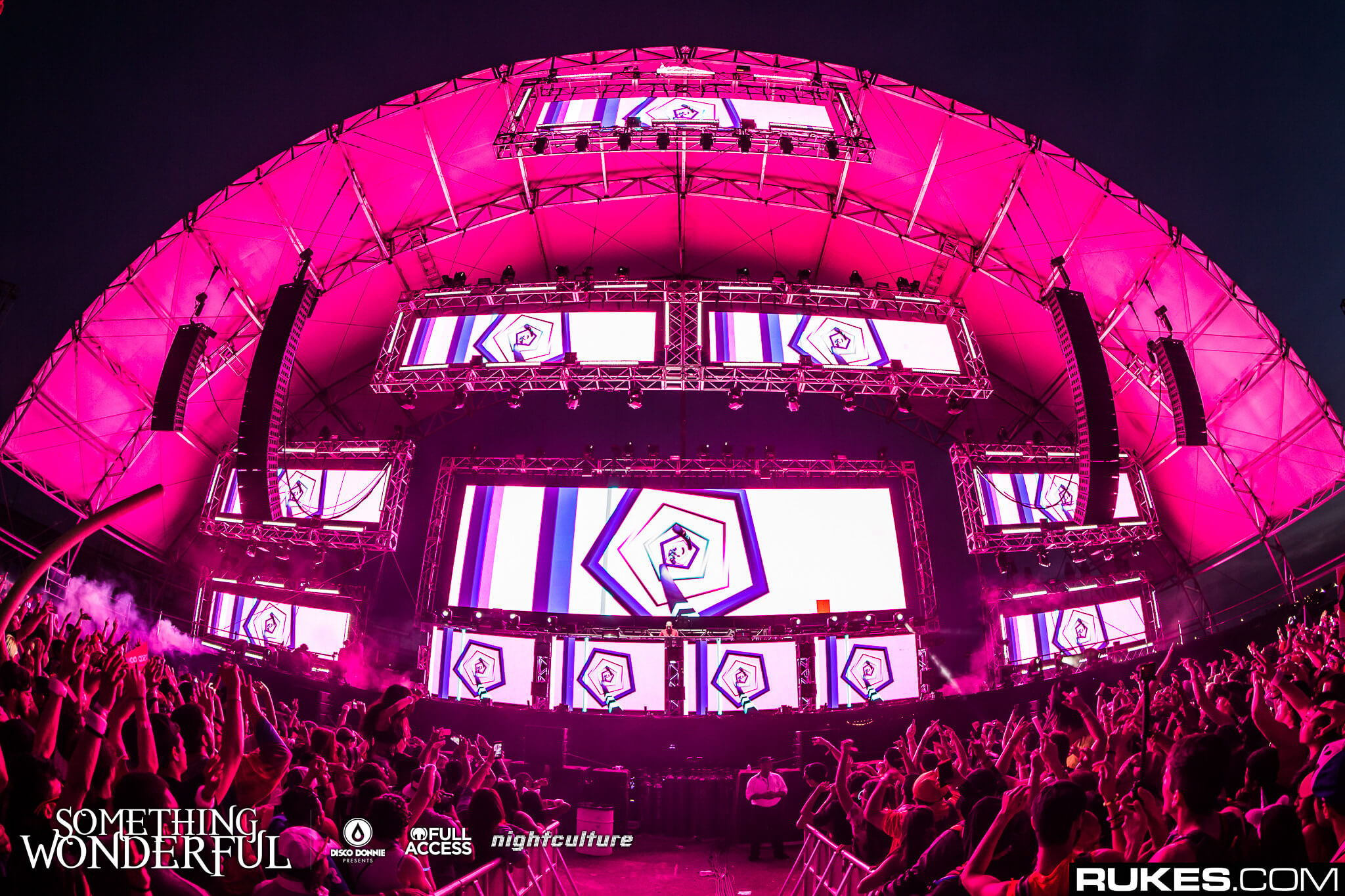 To give you easy access to all kinds of fun and useful festival info, we've created a mobile app available for free on both Android and iOS devices.
The app includes features like a very handy map and daily artist schedules, so you can keep track of exactly where you want to be and when. Plus, get the scoop on how you can stash your stuff instead of carrying it around all day, all kinds of food to refuel, and fun vendors with party supplies.
Daily Artist Schedule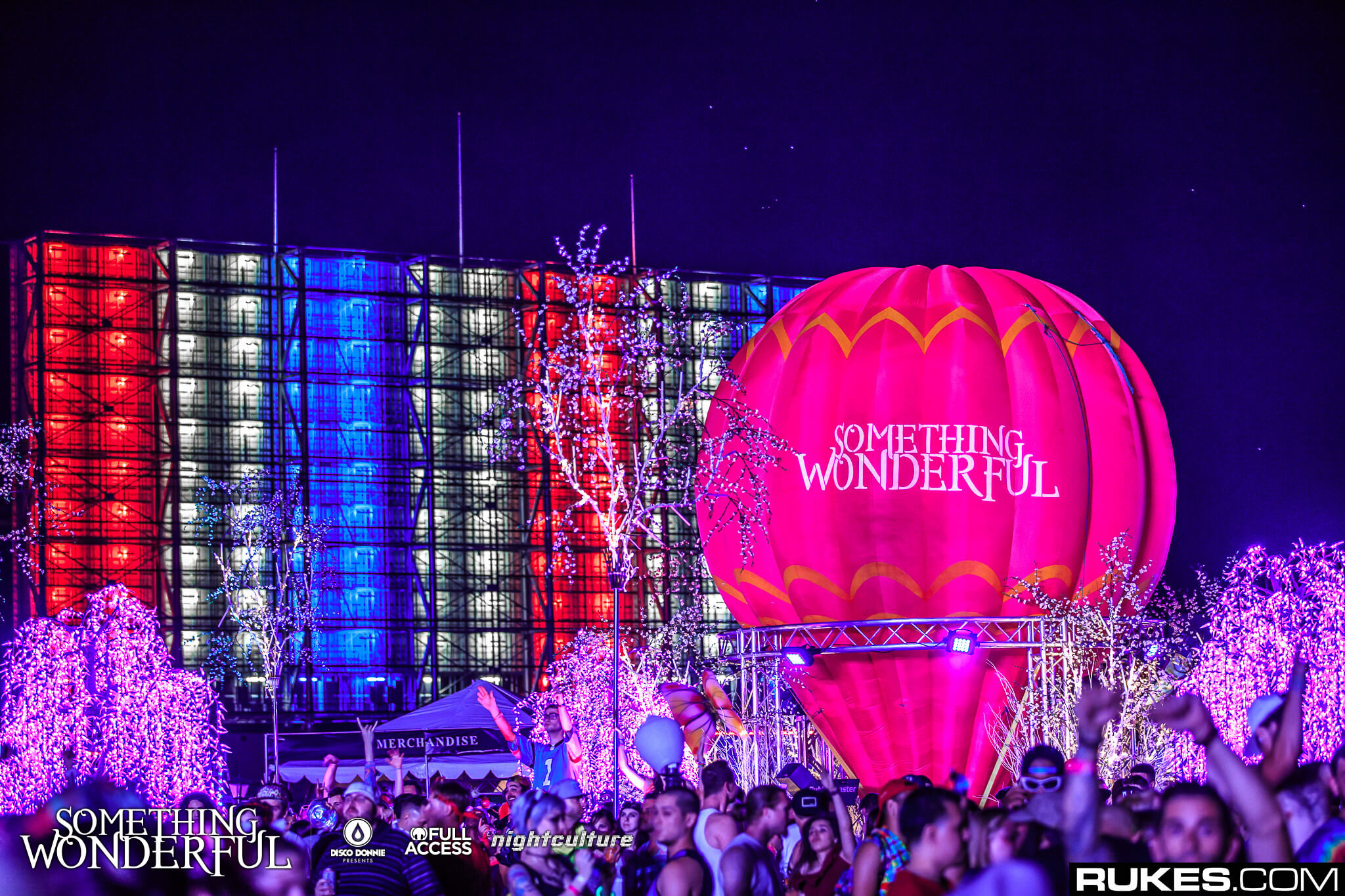 We've got main stage headlining sets from Porter Robinson and Tchami in store today on the Ascension, plus some glowing tunes courtesy of our Electric For Life stage curator Gareth Emery and plenty of dubstep madness on the Wicked's Gate stage headlined by Flux Pavilion. Check it out below and use the Wonderful app to make a personal schedule to keep track of who is playing where all day long!
Ascension Stage
11:45 – 01:00 AM Porter Robinson
10:15 – 11:30 PM Tchami
09:15 – 10:15 PM 3LAU
08:15 – 09:15 PM Slushii
07:15 – 08:15 PM Ookay
06:15 – 07:15 PM Whethan
05:15 – 06:15 PM Ducky
04:00 – 05:15 PM Club Banditz
Electric For Life
11:30 – 01:00 AM Gareth Emery
10:15 – 11:30 PM Audien
09:00 – 10:15 PM Shaun Frank
07:45 – 09:00 PM The Him
06:30 – 07:45 PM Nora En Pure
05:15 – 06:30 PM Win and Woo
04:00 – 05:15 PM Surain
Wicked's Gate
11:15 – 01:00 AM Flux Pavilion
10:45 – 11:45 PM Zomboy
09:45 – 10:45 PM Ghastly
08:45 – 09:45 PM Hippie Sabotage
07:45 – 08:45 PM Buku
06:45 – 07:45 PM SayMyName
05:45 – 06:45 PM Loosid
04:45 – 05:45 PM Styles&Complete
03:45 – 04:45 PM Warez